is mainly to make different ingredients into particles, which is an important equipment for manufacturing various particles. In the daily process of manufacturing particles, it is also very common for the blocking of the granulator. However, if the granulator is often blocked, it will lead to serious power consumption, and the production capacity will decline. There are many reasons for the blocking of the granulator. What should we do if the granulator is blocked Let's know what to do if the granulator is blocked. What are the reasons for blocking the granulator?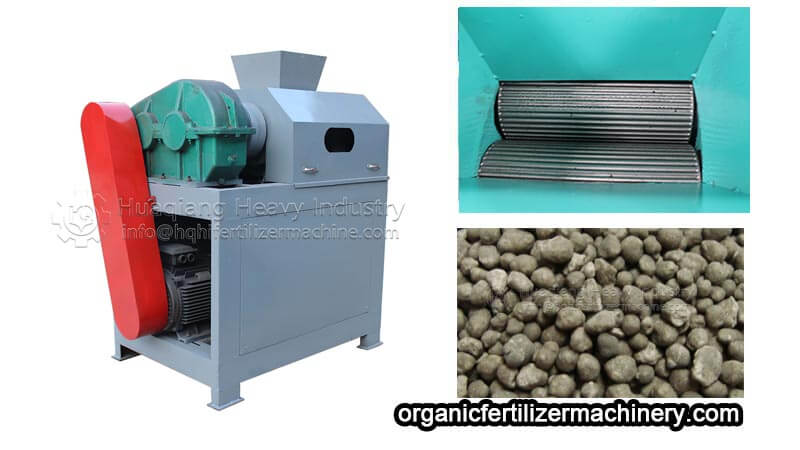 Method to solve the blockage of organic fertilizer granulation machine
1. First, check whether there are problems in the operation of raw materials, ingredients and
fertilizer granulation machine
.
2. Check the ingredients of raw materials and the last batch of raw materials for differences.
3. Adjust the amount of formulated oil and the water content of energy raw materials.
4. Whether there are problems in the transmission key, lining ring, die roll gap and steam of the granulator.
5. Check whether the saturated steam supply and the drain valve of each cylinder are normal.
6. Check whether the mixer is normal and whether the feed is mixed evenly.
Huaqiang fertilizer granulation machine includes
double roller granulator
, disc granulator, drum granulator, etc. it can process peat, sludge, chicken manure, livestock manure, lignite and straw after fermentation without drying. The water content of recording material is 20-40% without adding binder.
For professional customized installation of complete sets of process, the production line can produce large spherical pure organic fertilizer, organic-inorganic fertilizer and bio organic fertilizer, with uniform, smooth and round particles, which is a promise of Shangqing brand extrusion granulation equipment factory to customers.