Good
organic fertilizer granulation machine
should have the following four characteristics:
Feature 1: the qualified rate of produced particles is high, and the return rate is low. The granulation standard rate of organic fertilizer granulation machine can effectively ensure the production capacity and save resources and energy. If the 100% standard rate is used to calculate, there are several grades of the current rate of compliance in the market, the rate of 95% - 98% of the qualified products is the high-performance granulator, followed by 90% - 95% granulation rate is the first level, and 85% - 90% granulation rate is the first level. A comparison is made for these granulation rates.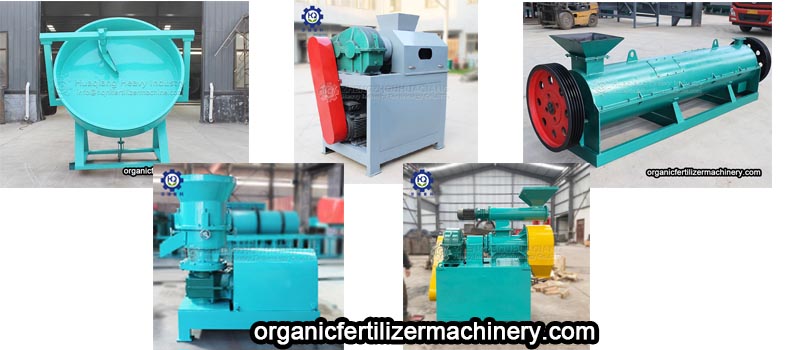 Feature 2: the granule made by good organic
fertilizer granulation machine
has good hardness and moderate roundness. As we all know, organic fertilizer raw materials are processed from relatively fluffy organic matter, and the processed particles are relatively fluffy. Especially the organic fertilizer particles processed by early granulators have poor hardness and are easy to damage the particle structure. After years of process improvement, now many granulator equipment can process moderate hardness, round and smooth organic fertilizer particles. For example, Huaqiang heavy industry brand new organic fertilizer granulator and organic fertilizer combination granulator, as well as disc granulator.
Feature 3: good organic fertilizer granulation machine has good coordination with other organic fertilizer equipment in the whole organic fertilizer production line. Granulation process from feeding, feeding between the upper and lower equipment will reach the corresponding reasonable level, so as not to block, broken material.
Feature 4: it also has the characteristics of good quality, easy operation and easy maintenance. As a medium-sized processing equipment, organic fertilizer granulator is relatively simple to process particles, including organic fertilizer combined granulator, new organic fertilizer granulator and
double roller granulator
. The operation of the granulator is slightly more complicated than that of the disc granulator. Here, it is said that the operation of the disc granulator is complex, which means that it is difficult to control the humidity of materials during the granulation process.