In the organic fertilizer industry, there are many kinds of production equipment with different functions. The selection of
fertilizer granulation machine
is particularly important, which directly determines whether the fertilizer production line can work normally.
The traditional organic fertilizer granulation machine includes: disc granulator, agitating tooth granulator, flat die granulator, etc. compound fertilizer granulation is mainly composed of
double roller granulator
and drum granulator. Organic fertilizer granulator is often used for granulation of poultry manure, weathered coal, carbon black, kaolin and other materials.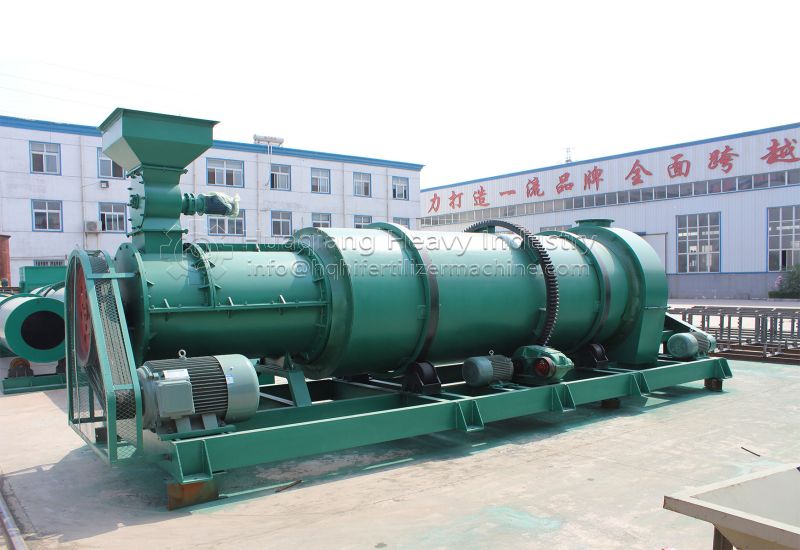 The new type of
organic fertilizer granulation machine
belongs to the multifunctional granulation equipment newly developed by our factory in recent years. Its appearance adopts the combination of rotary drum granulator and agitating gear granulator. Compared with the rotary drum granulator, the machine has a more stable base design and runs more smoothly. Compared with the agitating gear granulator, the size of the machine is larger and the output is higher. In terms of performance, the pelletizing rate of the equipment is higher than that of the rotary drum granulator. The new type of organic fertilizer granulation machine is a general-purpose organic fertilizer granulator and compound fertilizer granulator. It can not only deal with the organic matter of coarse fiber, but also handle the fine powder inorganic matter. It is very suitable for large and medium-sized organic fertilizer and compound fertilizer enterprises.