Using the fertilizer manufacturing process to make the organic fertilizer or npk,compound fertilizer granulator,and befor that we need to build a complete fertilizer production line and plant to make the fertilizer.How to to build the
npk fertilizer production plant
?
NPK fertilizer production line or npk fertilizer production plant can use various raw materials like Urea,DAP,MOP,KCL,TSP,SSP,ammonium sulphate,phosphate,gypsum,lime,or other materials,our npk fertilizer manufacturing plant can produce high quality npk compound fertilizer,Capacity:1-50 ton/hour npk fertilizer manufacturing process.Application:npk compound fertilizer production line,npk fertilizer granulator machine,npk fertilizer manufacturing equipment.Advantage of npk fertilizer:large capacity,high automation,high granulating ratio,low engery consumption,friendly environmental protection.
Introduction &Composition of npk compound fertilizer production line
NPK compound fertilizer production line or npk compound fertilizer production plant is mainly used for producing npk compound fertilizer.The line adopts rotary drum granulator which has large capacity for fertilizer granulation,and can be used for producing high,medium and low concentrated npk compound fertilizer.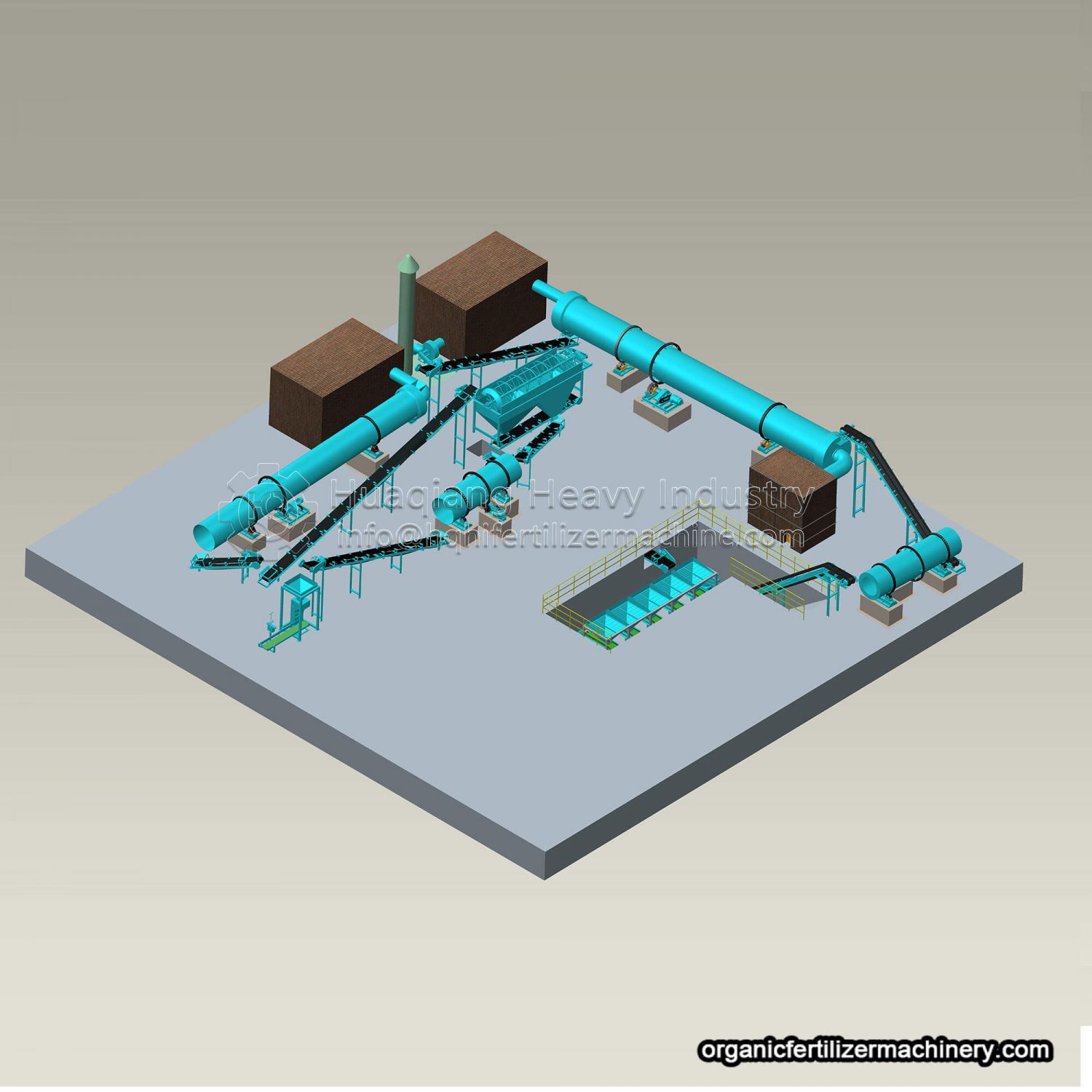 The npk
fertilizer manufacturing process
and npk fertilizer manufacturing equipment include automatic batching system,fertilizer mixer machine,rotary drum granulator or pan granulator,belt conveyor,rotary dryer,rotary cooler,rotary drum coating machine,automatic packing machine and chain crusher.We provide complete stes of equipment for npk compound fertilizer production and solutions for our esteemed customers.
Application of npk compound fertilizer production line
1.Rotary drum granulator ,which is designed for produciing the npk,compound fertilizer granulator,npk granulator fertilizer production line has wide adaptability to raw materials whih can be urea,ammonium nitrate.ammonium choride,ammonium sulfate,monoammonium phosphate(MAP),diammonium phosphate(DAP),single superphosphate(SSP),potassium chloride,potassium sulfate,gypsum,limeetc.You can choose according to market demand and npk fertilizer formulation.
2.Rotary drum granulator npk fertilizer manufacturing equipment can produce npk compound fertilizer,organic fertilizr and organic compound fertilizer with the content of npk ranging from 20-48%.It is mainly used for producing spherical particles with a diameter ranging from 1mm to 5mm.
Advantages of NPK compound fertilizer production line
1.NPK fertilizer production plant is equipped with advanced fertilizer manufacturing technology,this npk compound fertilizer production line can complete npk fertilizer granulation all in one process.
2.Adopts advanced rotary drum npk
fertilizer granulator machine
,granulating ratio is up to 90%,high intensity of granules.
3.The inner cyclinder body adopts high quality rubber plate lining structure which prevents the raw materials from sticking on the plate.
4.Wide adaptability of raw materials,suitable for npk,compound fetilizer,pharmaceuticals,chemicals,fooder and so on.
5.High-quality,stable performance,anti-corrosion and wear-resistant materials components,abrasion proof,low engery consumption,long service lifespan,easy maintenance and operation etc.
6.High efficiency and economic returns,and the small part of feeding back material can be granulated again.
7.Adjustable capacity according to customers' requirements.
8.High automatic and high presicion.The batching machine system and packing machine are controlled by PLC computer to realize automation.
As the
fertilizer machine manufacturers
,we have taken full consideration of users experience when designing and manufacturing fertilizer machines.
In this article,we share the npk fertilizer production line information,and in next article,we will share more information about the npk compound fertilizer production process.More fertilizer machines or fertilizer production lines problem you can visit our website and leave a message for us,we will apply to you as soon as possible.