After we have purchased the
organic fertilizer granulation machine
for a long time, some customers may complain that the output of this equipment is getting lower and lower. Some simply buy another one to save trouble; In fact, I don't object to such a practice. After all, the more we sell, the more benefit we will get. However, people can't be so inattentive. We all say that it's against the tenet of Huaqiang company to have any skills to help increase production without sharing them. So I'd like to talk about this matter of increasing production.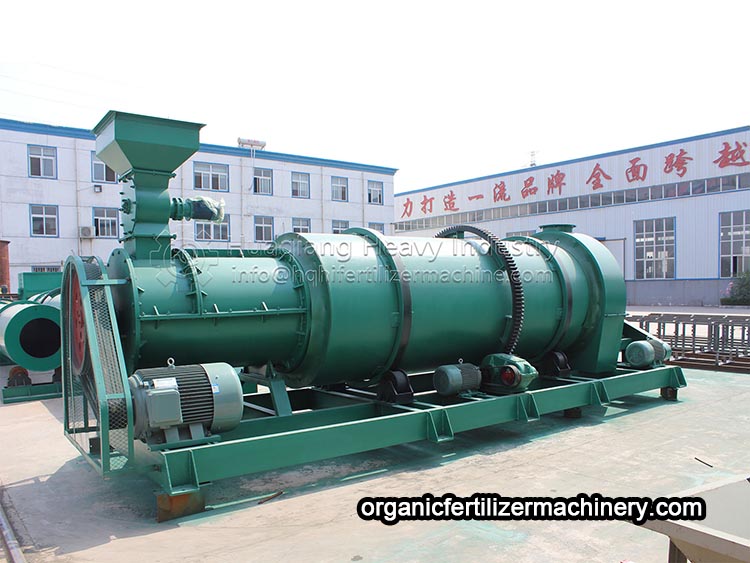 How to improve the production efficiency of organic fertilizer granulation machine?
First of all, reduce the number of power on. Of course, it doesn't mean that you can save electricity. The most important thing is that every time you open the
fertilizer granulation machine
, it will idle for a period of time. This idling is of no value, so reducing these can help the production efficiency of the equipment.
The second point is to produce at a constant speed. As the name implies, it is the output of the average speed; the speed of the feed inlet should be average, the speed of the outlet should be average, and the proportion of raw materials should be average. Although this is a bit unrealistic, it must be infinitely close, so as to maximize the production.
Thirdly, the low output of organic fertilizer granulation machine is mainly due to the aging of machinery, so we should take good care of our equipment on weekdays. As a result, the life of the equipment is increased and the efficiency is also increased.