Organic fertilizer granulation machine
can quickly granulation, increase the output of organic fertilizer, improve work efficiency, but many times when you use it, there will be a small fault, leading to the production is not smooth, so in the daily production process, how should we ensure the smooth operation of the organic fertilizer granulation machine?
In order to ensure the normal operation of organic fertilizer production, we should do a good job in daily maintenance and maintenance, so as to ensure that the operation of organic fertilizer granulation machine must be carried out in accordance with the relevant operating regulations.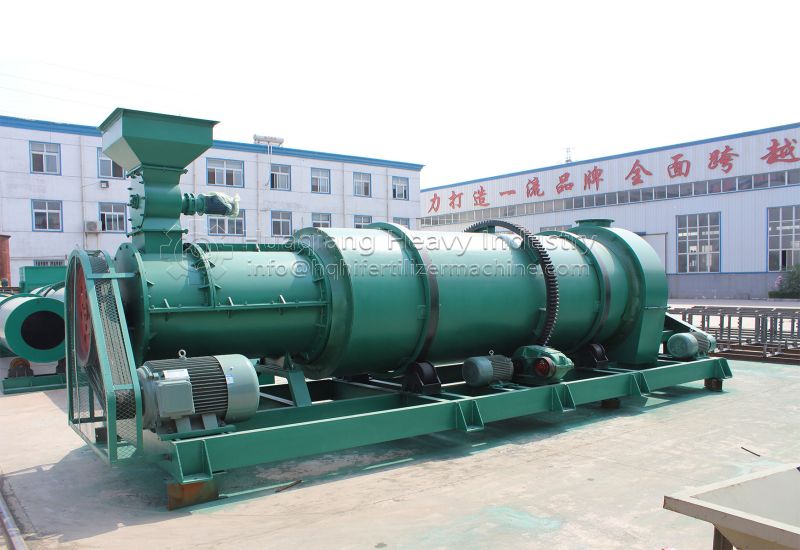 We need to carry out daily inspection on the organic fertilizer granulation machine. The daily inspection is to check whether the operators work in accordance with the normal operation procedures. At the same time, we should also conduct a comprehensive technical inspection on all parts of the
fertilizer granulation machine
, so as to make the fertilizer granulation machine in a very full state and work actively and enthusiastically, so as to greatly improve the production Production efficiency brings us more profits.
After all the problems have been checked, it is necessary to see whether the wearing parts need to be replaced. If they need to be replaced, they should be purchased in advance and ready. Finally, when the vulnerable parts are replaced, they need to be started for trial operation for about 10-15 minutes. All organic fertilizer granulation machines can be normally produced without any problems.