Our company wholeheartedly provides technical services for users of complete sets of compound fertilizer equipment, including overall layout design, production technical guidance, complete set supply, commissioning and commissioning of no drying device with an annual output of 10000-100000 tons.
At present, after many years of manufacturing experience of compound fertilizer granulator equipment and careful manufacturing of anti-corrosion and wear-resistant materials, it has the advantages of beautiful appearance, simple operation, low energy consumption, long service life and high granulation rate. It is a mature compound fertilizer granulator equipment in China, and its products are all over the country. The dry process
double roller granulator
has a wide range of applications and its characteristics are as follows: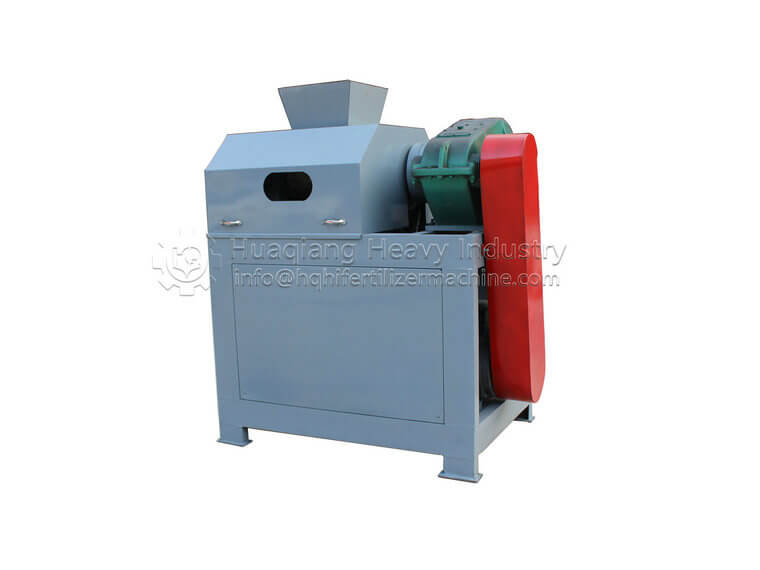 1. There is no drying process in the double roller granulator, granulating at normal temperature, one-time molding, quick effect and good economic benefit.
2. Double roller extrusion
fertilizer granulation machine
has the advantages of small power, reliable operation, no waste discharge, stable operation, convenient maintenance, reasonable process layout, low technology and production cost.
3. It can be used for granulation of compound fertilizer, medicine, chemical industry, coal, metallurgy and other raw materials, and can produce compound fertilizer of various concentrations and types (including organic fertilizer, inorganic fertilizer, biological fertilizer, magnetized fertilizer, etc.).
4. The double roller extrusion granulator, especially the granulator of rare earth, ammonium bicarbonate and ammonium compound fertilizer, has filled in the domestic blank and occupied the domestic level.