The non drying extrusion granulation process of
double roller granulator
has a wide range of applications in powder processing. Its characteristic is that it can process particles directly without humidifying or heating materials. It can be used for the processing of organic and inorganic fertilizer granules and feed granules.

No waste water or waste gas will be discharged in the production process by using the non drying extrusion granulation process, and the environment will not be polluted. Extrusion double roller granulation process is short, easy to operate, easy to realize production automation control and improve production efficiency. There are no special requirements for the properties and particle size distribution of raw materials, so the sources of raw materials are wide.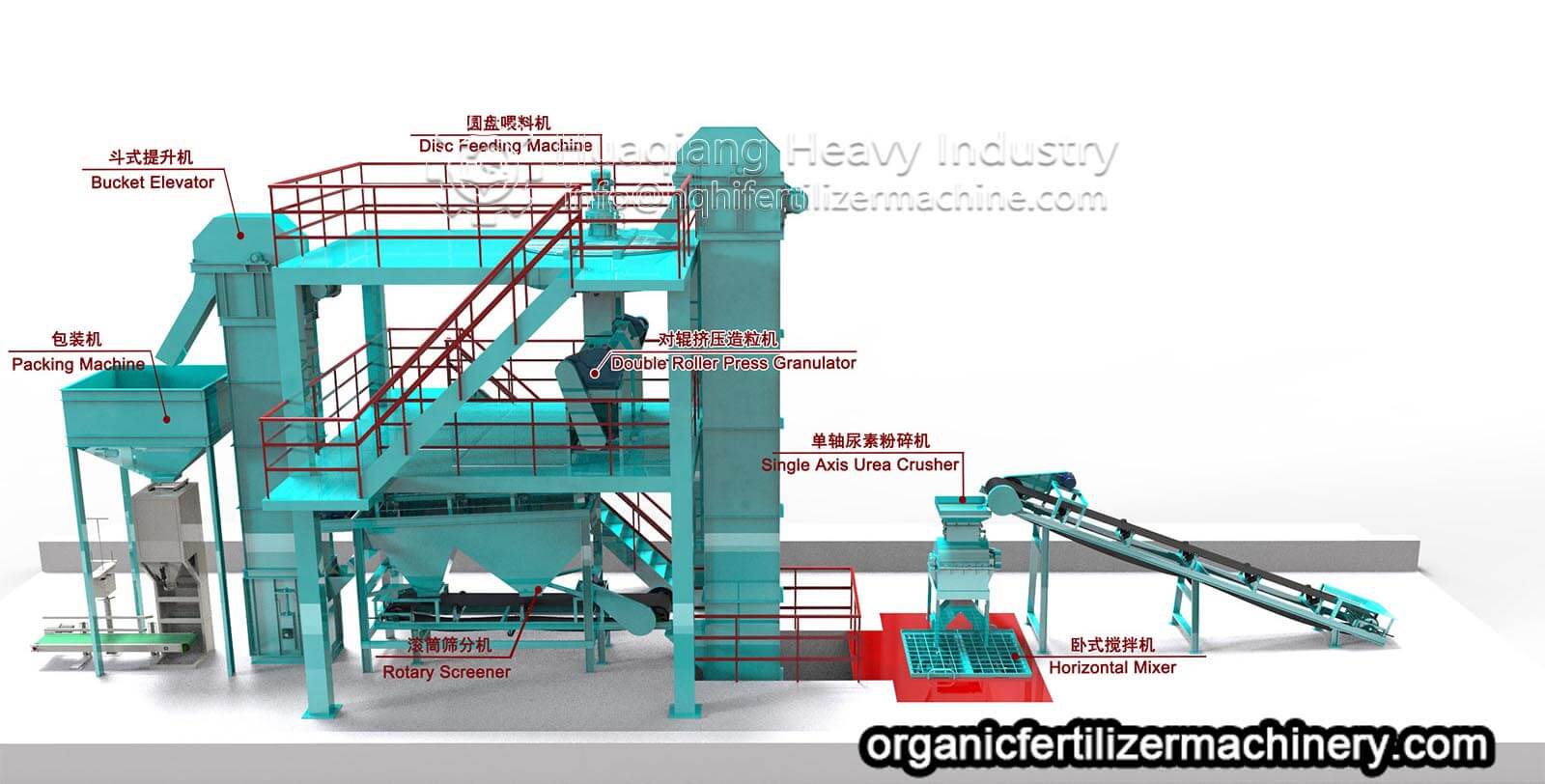 Five stages of the production process of organic fertilizer by double roller granulation
1. Add the qualified raw materials into the
fertilizer mixer machine
according to the proportion requirements and mix them evenly.
2. It is transported to the disc feeder, and the metallic substances in the material are removed during the conveying process.
3. The material in the disc feeder evenly enters into the double roller granulator, and the material is forced to pass between the two pressure rollers to be squeezed into thin plates. The thin plates are crushed into fragments by the coarse crusher under the pressure roller and then screened. The materials on the screen continue to be broken and sieved.
4. The semi-finished products are transported to the finished product screening machine. The screened fine particles are directly returned to the disc feeder. The large particles are crushed by the pulverizer and then returned to the disc feeder.
5. After screening, the qualified products are transported to the automatic packaging scale for weighing, packaging and warehousing.