The main machine of the dry powder
double roller granulator
is powered by an electromagnetic speed-regulating motor, and is transmitted to the driving shaft through a pin coupling through a belt pulley and a cylindrical gear reducer. The driving shaft and the driven shaft of this fertilizer granulator are ensured to run synchronously through open gears. A hydraulic device is installed behind the passive bearing seat.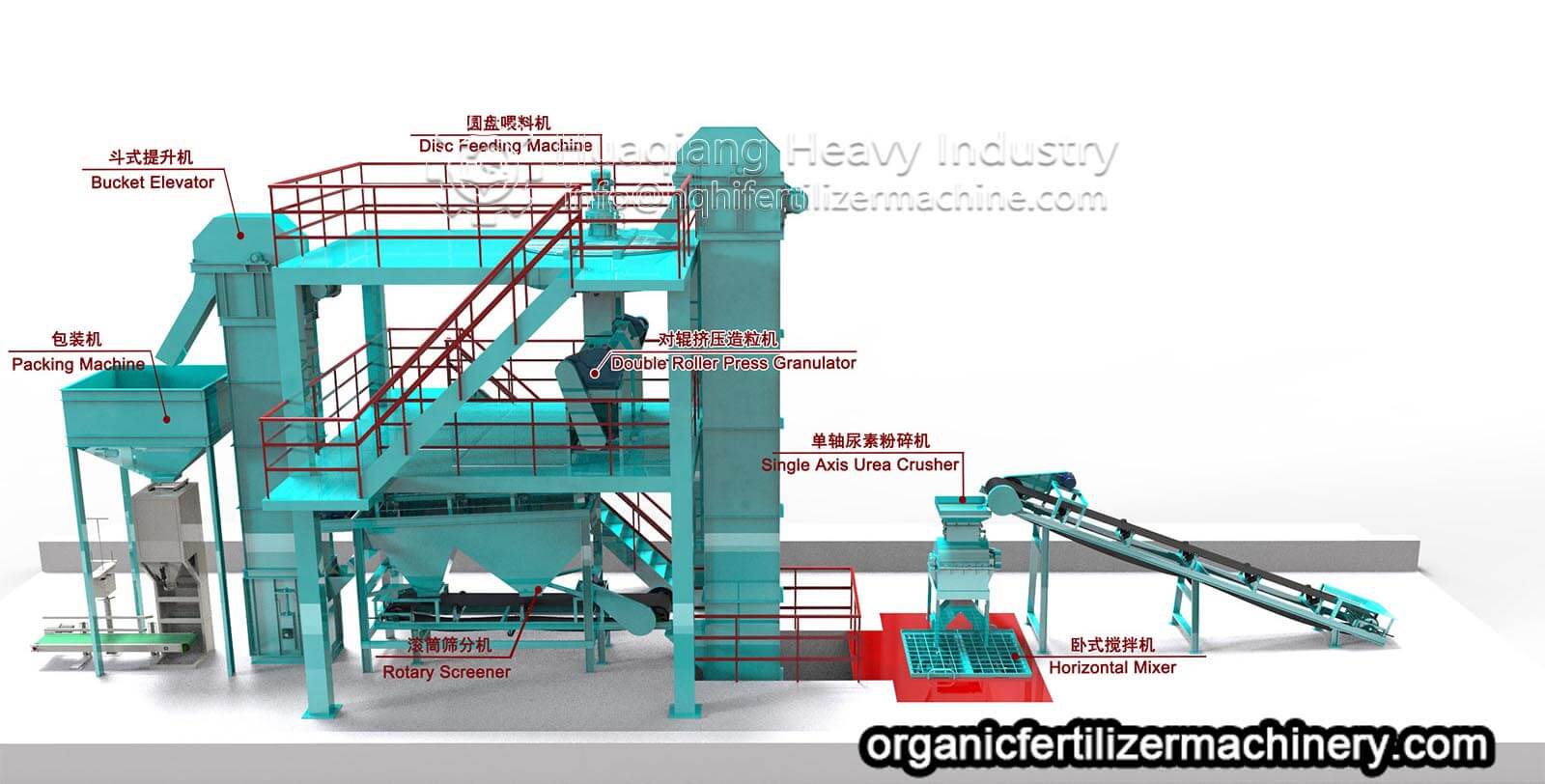 The dry powder double roller granulator is particularly suitable for granulating ammonium bicarbonate, ammonium chloride, monoammonium phosphate, etc. The pelletizing rate can reach 85%, without drying, and low investment and quick return. In order to meet the needs of users and achieve the goal of "less investment and quick results", the roller
fertilizer granulation machine
is equipped with a complete set of equipment for compound fertilizer production such as mixers, crushers, bucket elevators, and feeders.
The process of the
roller granulator
does not need to add additional binders, and the commonly used domestic production method of compound fertilizer is steam granulation. After the water vapor condenses and crystallizes between the material molecules, it acts as a binder in the manufacturing process. However, in the drying process, the water inside and on the surface of the particles must be driven out, otherwise the fertilizer will easily stick and agglomerate during storage. However, dry granulation does not require additional additives, only uses the intermolecular force of the material itself, which simplifies the process and reduces energy consumption.