Chicken manure organic fertilizer mixer machine, high mixing uniformity, less residue, suitable for mixing more than two kinds of fertilizers and additives premix. The specific characteristics are as follows: the materials are fully mixed, thus improving the mixing uniformity; adopting the novel rotor structure, the minimum clearance between the rotor and the bright body can be adjusted to close to zero, effectively reducing the material reserve; the larger material can be broken, the overall structure is more reasonable, the appearance is beautiful, and the operation and maintenance is convenient.
A double-layer spiral blade is arranged on the main shaft of the horizontal
fertilizer mixer machine
for chicken manure organic fertilizer. The internal screw transports the material away from the outlet, and the outer screw moves the material to the outlet. Under the convective motion of the material in the double helix belt, a low dynamic and efficient mixing environment is formed.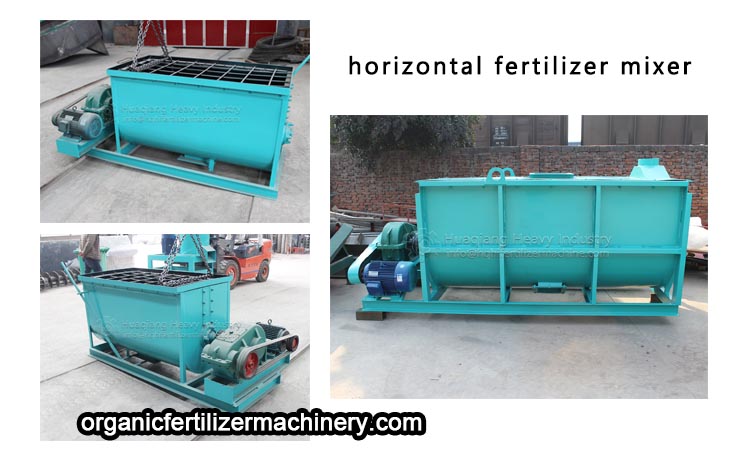 The inner and outer diameter screw installed on the mixing shaft drives the materials in the barrel, so that the agitator turns over the materials in the barrel. When the axial direction of the screw drum is close to the axis of the screw, the material can be driven to rotate away from the screw shaft center for a short time, and the material can be driven to rotate away from the screw shaft center in the axial direction.
Side bottom discharging mode: the powder material adopts pneumatic gate structure, which has the advantages of fast unloading and no residue.
Feeding can be equipped with screw conveyor and other devices, feeding effect is good, no blocking, less land occupation.