The
double roller granulator
is driven by the motor belt and pulley, which is transmitted to the driving shaft through the reducer, and synchronized with the passive shaft through the split gear, working in opposite direction. The materials are added from the feeding hopper, extruded by rollers, demoulded into balls, and transported to the crushing screen studio to screen and separate the finished particles (balls), and then the returned materials are mixed with the new materials, and then granulated.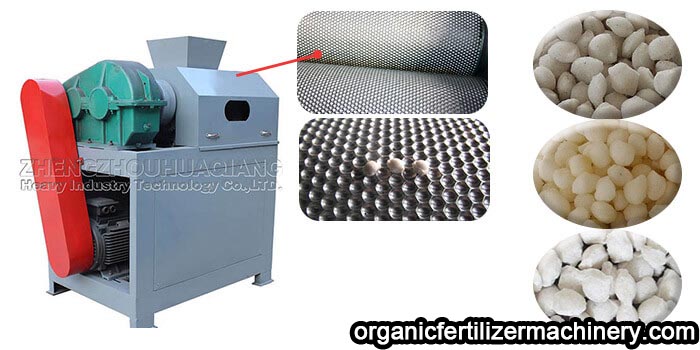 Technological process of double roller granulation production line
Automatic batching →
fertilizer mixer machine
→ disc feeder → double roller granulator → screening → packaging.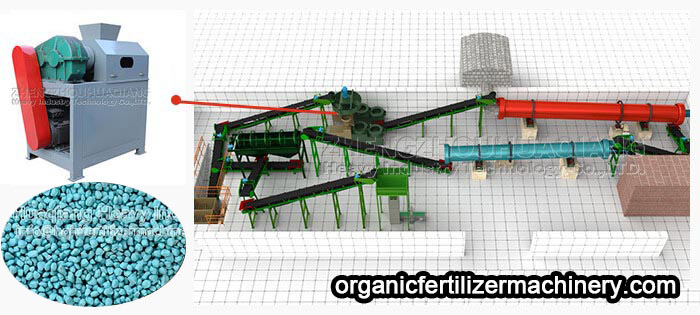 The production line of double roller granulator has the following characteristics:
1. Reasonable design, advanced technology, high degree of automation, fewer operators and low technical requirements for operators.
2. The equipment has the advantages of small investment, small floor area, stable operation and convenient operation and maintenance.
3. The process is a drying free process, saving fuel cost and low production cost.
4. There is no noise, waste gas and waste water discharge in the production process, which meets the requirements of environmental protection.